Taste the difference with our critically acclaimed, local & seasonally inspired fine dining fare.
The Harbor Club at Prime promises a truly spectacular culinary experience, borne from the culinary expertise of the Bohlsen Restaurant Group's talented Executive Chefs. Events are defined by exceptional fine dining and exclusivity, and enhanced by restaurant-style service. Menus at the Harbor Club at Prime are inspired by the finest dishes celebrated at our award-winning restaurants. Here, for example, you can enjoy the same mouth-watering tomahawk steaks we serve at Tellers and the same world-class sushi we make by hand next-door at Prime. These and other of our most popular dishes from past and present make up our menu choices. These distinctive dishes are brought to the table with perfect flavor, freshness and flair.
Let's Plan Your Perfect Day
Exceptional, fine dining quality food is our business. Let us 'wow' your guests from the second they arrive straight through to the moment they leave with a custom menu tailored specifically for your event. Below, browse a sampling of our ever-growing collection of cuisine options at the Harbor Club at Prime. Once that whets your appetite, contact us to view our complete list of offerings.
Hot Hors D'oeuvres
Tellers® Bacon Slider
coleslaw, pork belly, tellers® steak sauce, black pepper, served a mini brioche roll
Lobster Quesadilla
lobster, melted white cheddar cheese and mascarpone, chives, tarragon, lime
Chicken & Waffles
crispy fried chicken thighs, rosemary honey, waffles
Cold Hors D'oeuvres
Mini Lobster Roll
lemon-tarragon lobster salad, combination of herbs, served on mini new england roll
Steak Frites
seared filet, herb salt, house made waffle chip béarnaise aioli
Vegetable Summer Roll
crispy raw vegetables, avocado, wrapped in rice paper, jalapeño and coconut basil sauce
Action Stations
Taco Bar
mojo chicken breast, marinated flank steak, flour tortillas, pico, sour cream, salsa roja, salsa verde, shaved bibb lettuce, avocado cream, cheddar cheese, cotija cheese, picked red onion, jalapenos
Mac & Cheese Bar
elbow pasta, our mac sauce and cheese blend topped with ham, lobster, jalapeños, broccoli, truffle potato chips, chives, bacon, mushroom, spinach, crispy panko, cheddar cheese, grated parmesan
Station Upgrades
Sushi Bar
professional sushi chefs preparing sushi, sashimi and primes signature rolls
Chilled Seafood Bar
seasonal oysters, little neck clams, shrimp cocktail, cracked crab claws, mignonette sauce, cocktail sauce, horseradish, ponzu, jalapenos, lemon
Display Stations
BBQ Station
smoked beef brisket, sweet baked beans, mini corn muffins, pulled chicken, red cabbage slaw, black-eyed pea salad , sweet bbq sauce, smoked bbq sauce, thai bbq sauce, carolina gold bbq
Ceviche Station
peruvian style grouper ceviche with aji amarillo, shrimp ceviche with peppers, onion, tomato, scallop and watermelon ceviche, vegan hearts of palm ceviche, assorted hot sauces
After Hours & Kids Stations
NYC Station
classic mini nathans hot dogs, mini corned beef rubens, soft baked pretzels, house chips, ketchup, mustard, russian dressing, pickles, cole slaw, sauerkraut
Slider Station
beef sliders, tellers® bacon sliders, chicken tenders, house chips, french fries, ketchup, mustard, russian dressing, pickles, cole slaw, sauerkraut, assorted salt toppings
Salads
Prime® Salad
mesclun greens, cherry tomatoes, warm goat cheese, balsamic vinaigrette
Burrata Caprese
burrata cheese, marinated cherry tomatoes, balsamic glaze, micro greens
Local Beet Salad
roasted red and golden beets, shaved radish, aged coach farm goat cheese, red wine balsamic vinaigrette
Hot Appetizers
Butternut Squash Ravioli
brown butter sage sauce, crispy prosciutto
Truffle Mushroom Risotto
creamy arborio rice, wild mushrooms, truffle, mascarpone, parmesan, fresh herbs
Shrimp & Lobster Wontons
wontons stuffed with shrimp and lobster, miso mustard, hoisin and micro greens
Entrées
Hazelnut Parmesan Crusted Swordfish
truffle couscous dijon mustard, sundried tomato, lemongrass beurre blanc
Filet Mignon Wellington
mushroom duxelles, bordelaise, brie fondue puff pastry
Seared Duck Breast
braised chick peas, carrot vermouth reduction, charred leeks
Entrée Upgrades
Prime® New York Strip Steak
16 oz
Veal Chop Parmesan
16 oz
Colorado Rack of Lamb
16 oz
Plated Desserts
Nutella® Bomb
peanut butter gelato, nutella® mousse, caramel sauce
Vanilla Bean Panna Cotta
fresh berries, spiced wine gastrique
Smores Brownie
chocolate brownie, graham cracker crust, toasted mini marshmallows
Exit Stations
Pretzel Station
salted pretzels, cheese sauce, mustard sauce, cinnamon sugar pretzels, chocolate sauce, vanilla glaze
Smores Station
graham crackers, assorted chocolates, large marshmallows
Cocktail Stations
Garden Bar
maple bourbon sour, basil lemonade, red ruby dragon
Mojito Bar
classic mojito, pineapple mojito, strawberry basil mojito
Tequila Bar
paloma, mexican mule, seasonal margarita
At the Harbor Club at Prime, our team of dedicated professionals—including master sommelier Paulo Villela, Bohlsen Restaurant Group's own Beverage Director—will tailor your beverage program to your needs and the needs of your guests. Whether it be a particular wine package or an emphasis on craft beers, a series of cocktails meaningful to the bride and groom or non-alcoholic beverages to satisfy everyone's palate, the Harbor Club at Prime creates a personalized beverage package for every party.
As a result, every celebration enjoys the best that the beverage world has to offer, including top shelf liquor, as well as delicious, creative cocktails from the award-winning beverage program next-door at Prime: An American Kitchen and Bar.
My husband and I were treated with the up most professionalism and high class service. I can not say enough how amazing our wedding was.
All if our guests said the food was the best they ever had at any wedding. The attention to detail was amazing!
They make you feel like a celebrity but family at the same time. I wouldn't have imagined our day anywhere else!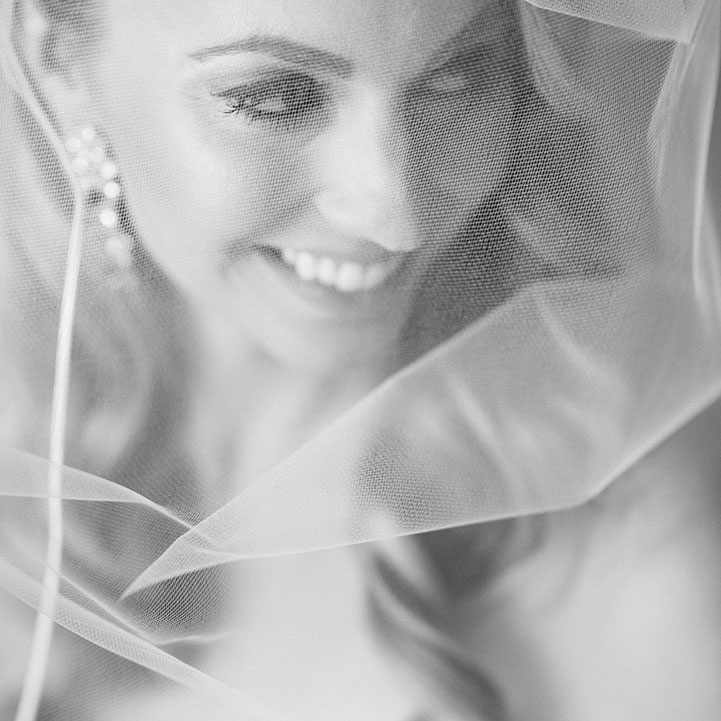 Need help finding something? Try our Frequently Asked Questions page.