Harbor Club at Prime's stunning location on Huntington Harbor is an idyllic setting for an indoor or outdoor wedding ceremony and reception.
The elegant ballroom, with gleaming wood floors, is flanked by a private and beautiful bridal suite and a cozy groom's den. With two prominent custom-built bars, cocktails at Harbor Club easily emulate a chic lounge setting. Our large wooden deck overlooks the water and a beautifully manicured garden walkway, creating the perfect setting for outdoor cocktails, an outdoor ceremony or reception.
Westerly facing, the Harbor Club at Prime is one of only a few New York-based venues with a stunning view of the sunset every night—all the decor you'll need.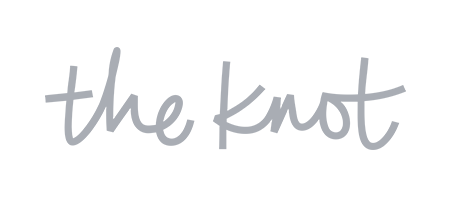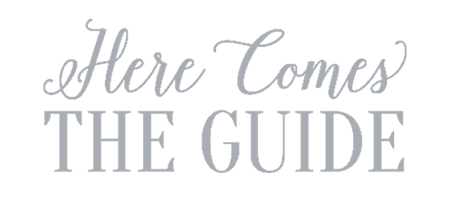 Let's Plan Your Perfect Day
Spring, Summer, Fall, Winter
Unlike many waterfront locations, the Harbor Club at Prime overlooks an active harbor and its beauty is unaffected by seasons or tides, ensuring that you'll get the picture-perfect day of your dreams regardless of when you choose to get married. Our grounds photograph beautifully all year round, and our peerless offerings of amenities ensure that you and your guests are just as joyous and comfortable in January as you would be in July.
Spring
Let Love Grow
Our garden-like grounds burst to life in the spring and infuse our outdoor spaces with the most beautiful, alluring aroma.
The weather is neither too warm nor too cold, allowing you and your guests to move from indoor to outdoor areas comfortably. And with both indoor and outdoor ceremony spaces available, there is no need to worry about April showers.
Your ceremony—the most important part of the day—will be beautiful and perfect, no matter the weather.
Summer
Summer Lovin'
Nothing beats summer on Long Island—except a summer wedding on Long Island.
Make the most of our ample outdoor space and take your ceremony outside, to our Sunset Deck, for a setting that will take your guests' breath away.
Afterwards, enjoy an outdoor cocktail hour and after party in the soft sea breeze. Our summer sunsets are eternal, leaving you plenty of time for photos beneath that 'golden hour' glow.
Fall
Let's Fall in Love
Fitzgerald said it best: "Life starts all over again when it gets crisp in the fall." What better time to celebrate the start of your life's next chapter, as you say "I do" to your love?
Our floor-to-ceiling windows offer spectacular views of vivid autumn sunsets and fiery foliage beside Gold Coast mansions and passing yachts. Gather beneath our heated outdoor lamps or around our firepit to enjoy cocktails with a view you'll never forget—on the day you'll always remember.
Winter
To Have & to Hold
There is a still, quiet magic to Huntington Harbor during the winter—and we have seen countless brides transform the Harbor Club at Prime into a winter wedding wonderland right beside it. Gather with your guests around our firepit for s'mores, or beneath our outdoor heaters for celebratory sips of champagne.
Winter often gives couples something else to celebrate, as well: more value, allowing you to make the most of your budget and indulge in all the ways this special, once-in-a-lifetime moment deserves.
Our floor-to-ceiling windows, open-air balconies and lushly landscaped grounds offer stunning sunset views offset by Gold Coast mansions and luxury yachts.
Everything from our modern, urban design with rich fabrics, sleek finishes and state of the art technology evokes a timeless elegance.
Food is so much more than nourishment at the Harbor Club at Prime. Here, cuisine is an experience, entertaining the senses and guaranteeing an unforgettable event.
Our menus feature the best dishes from each of the Bohlsen Restaurant Group's kitchens, delivering local, seasonally inspired fine dining fare that you simply won't find elsewhere.
Everything You Need to Know
The Space
One Event at a Time
Two Levels
Indoor & Outdoor Ceremonies
Indoor & Outdoor Cocktail Receptions
Bridal Suite & Grooms Den with Personal Attendant
Two Permanent Bars
Dock Space & Dock-Master
Service
Door Attendants
Bathroom Attendants
Valet Parking
Coat Check
Dedicated Server for Bride & Groom
Access to our A-List Bridal Partners
On-Site Banquet Manager
Assistance with Pre & Post Wedding Events
Custom Touches
Custom Tailored Wine Bar
Cigar Station
Champaign Bubble Bar
Specialty Cocktail Stations
Food & Drink
Premium Wine & Spirits
Custom Designed Wedding Cake
Acclaimed Culinary Team
Custom Wedding Menus from BRG's Top Dishes
Sommelier Available for Custom Wine Selections
Creative Exit & After Party Stations
Personalized Cocktail Menus
A/V & Lighting
Dual High Speed Internet Connections
Wireless & Wired Internet
Isolated & Secure Networks
Inbound Static IP Assignment/Routing
Extensive In-House Audio System
Decorative LED Intelligent Lighting
Numerous LCD TV Displays Throughout
Remote AV Control
Video Conference Capable
In-House Network Engineer
Built-In KryogenifexSpecial Effects
Need help finding something? Try our Frequently Asked Questions page.
My husband and I were treated with the up most professionalism and high class service. I can not say enough how amazing our wedding was.
All if our guests said the food was the best they ever had at any wedding. The attention to detail was amazing!
They make you feel like a celebrity but family at the same time. I wouldn't have imagined our day anywhere else!